• horween • leather • products • suppliers
Here at Story Supply Co. we work with a number of suppliers to create the best products possible. From pens to paper, and ink to leather, the best materials going in means the best possible products coming out. Today, we're introducing you to Horween Leather Company from Chicago, IL. 
---
• art • design • products • screenprinting • writing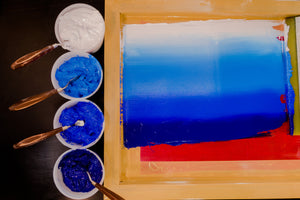 We'd like to share some exciting news. As some of you may have noticed, we've been busy sharing our story, supplying you with stationery tools to share your story, and inspiring young storytellers to tell theirs.
---
• kickstarter • launch news • news • origin stories • pocket staple • products • travelers notebook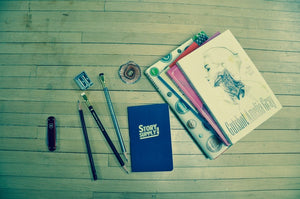 Today marks one year since the launch of our Kickstarter Campaign. That's one year from when we introduced Story Supply Co. to the world and asked all of you to help us tell our story. One year since I learned that our bodies are quite resilient, that sleep is mostly optional, that the correct answer to "how many hours can one stare at Google analytics in one day?" is All of them. I hit the go button and started setting up social media blasts and other messaging about the launch. And then I waited. Kickstarter warns that it can take...
---
• giving • launch news • Literature • products
We're launching a new thing and it's, uh, digital?