• horween • leather • products • suppliers
Here at Story Supply Co. we work with a number of suppliers to create the best products possible. From pens to paper, and ink to leather, the best materials going in means the best possible products coming out. Today, we're introducing you to Horween Leather Company from Chicago, IL. 
---
• survey
Get a 20% off discount just for giving us a little feedback.
---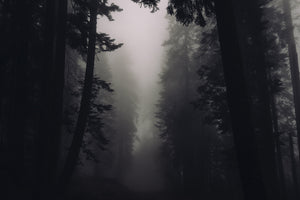 It was early on one of the first days of autumn. The temperature had dropped overnight, and the sun had yet to crack the horizon. I was driving through rural York County, part of what had recently become my daily commute, when I approached a rolling field blanketed in fog. By the light of the moon I could faintly make out the silhouettes of dairy cattle scattered about. Further, crumbling tombstones leaned beside a cornfield behind St. Jacob's Evangelical Lutheran Church. Across the street, St. Jacob's United Church of Christ advertised a Pot Pie dinner for the coming Tuesday. I...
---
by Sean Oliver Eldridge The Endless Summer is a 1966 surf documentary by filmmaker Bruce Brown as he follows two surfers, Mike Hynson and Robert August, on a surfing trip around the world. The movie follows their travels to the coasts of Australia, New Zealand, Tahiti, Hawaii, Senegal, Ghana, Nigeria and South Africa in a quest for new surf spots. The title comes from the idea, expressed at both the beginning and end of the film, that if one had enough time and money it would be possible to follow the summer up and down the world (northern to southern...
---
• new products • update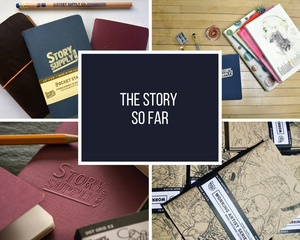 In February we marked three years since formerly establishing Story Supply Co. as a thing. When we launched our Kickstarter in 2015, we really had no idea where things were going to go. We had a plan, or something that partly resembled a plan. Mostly, we had a sense that Story Supply Co. was going to be bigger than the original Pocket Staple Notebook we launched. We couldn't begin to tell you how, or why, but we did have one central driving force—to create analog tools for storytellers and support communities like our own. In the past three years some...